Why do clients stay with us?
Because who doesn't love getting results month after month!

Roofing Lead Generation ⭐️⭐️⭐️⭐️⭐️
We used our Rapid Fire Testing method to split test audiences. It showed exactly what ads and audiences performed best, and allowed us to quickly stop the ads that got lower results, and funnel more ad spend into the high performing, low cost lead ads

Ecommerce Mens Apparel ⭐️⭐️⭐️⭐️⭐️
While very niched, we were able to demonstrate a classic long funnel approach for a low priced item, illustrating that being creative works well.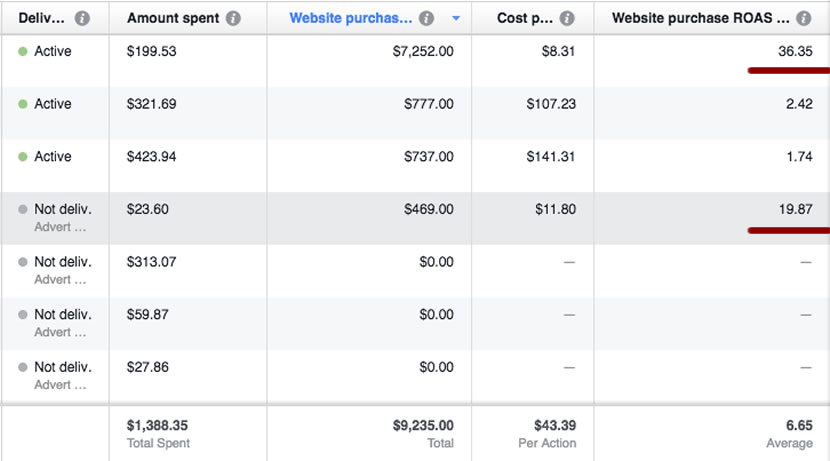 Online Subscription Membership ⭐️⭐️⭐️⭐️⭐️
We utilized a mix of image and video campaigns targeting specific devices, coupled with a solid retargeting campaign that consistently gave this client great subscription signups. Producing 36.35 ROAS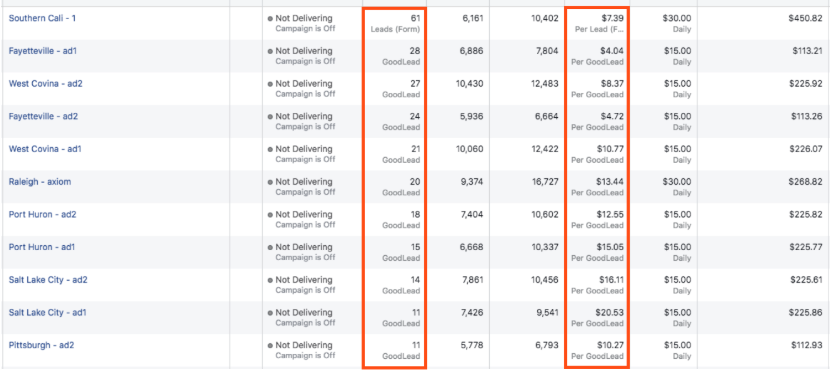 Mortgage Broker Lead Generation ⭐️⭐️⭐️⭐️⭐️
After going through our methodologies of creating a high converting funnel specific to the Mortgage industry and optimizing our campaigns we were able to drop CPL (cost per lead) in half! Who wants to buy a house!

Event Sales For Local Concert ⭐️⭐️⭐️⭐️⭐️
Our client was selling tickets to a very specific audience and through our unique Discovery process we found a lot of gaps that were hindering conversions. After CRO (conversion rate optimization) and providing feedback on new systems we went from 1.3x ROAS to a solid 9.63x ROAS. Increasing the amount of sales coming in by nearly 9x's! Time to shake those hips

Re-targeting For The Win ⭐️⭐️⭐️⭐️⭐️
It's one thing to gain traffic to your site or business but where unfortunately a lot of businesses miss out on is through re-marketing and sometimes SIMPLE is better. We didn't want any potential customer fall through the cracks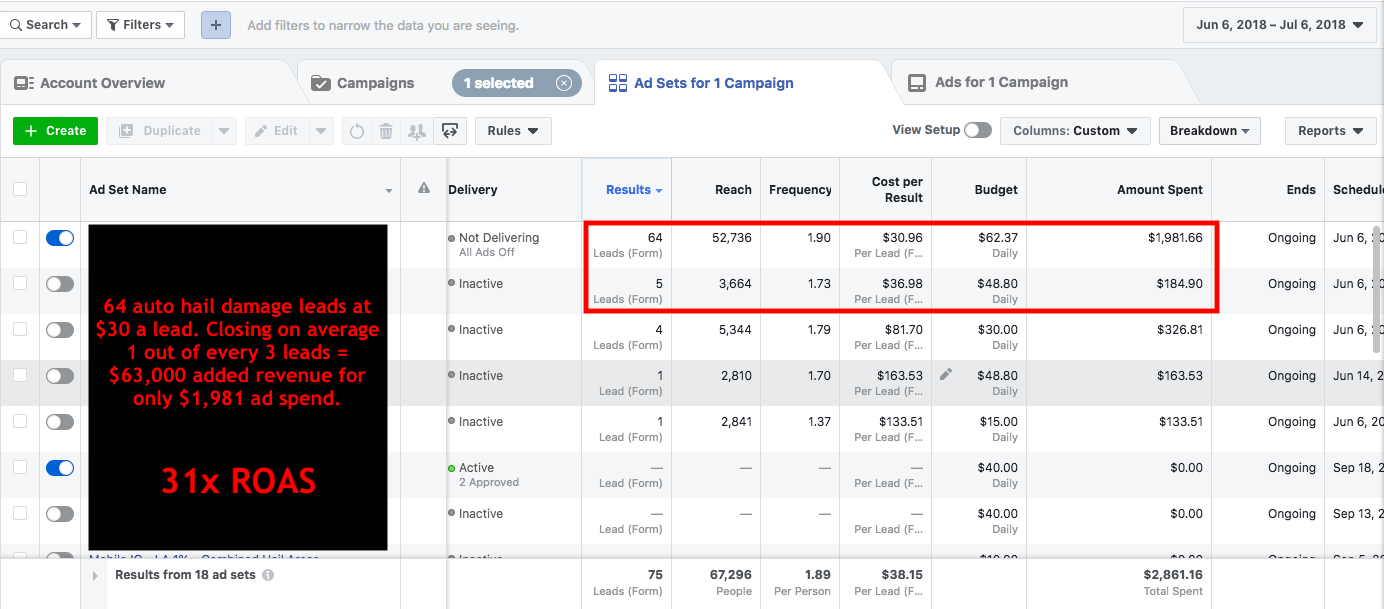 Auto Hail Repair ⭐️⭐️⭐️⭐️⭐️
$63K in revenue within 30 days with just $1,981 in ad spend. We like to hit our clients audience at just the right time. We automated the notification process to our clients sales people and added an automated follow up system increasing their conversion rate from lead to conversation to SALE!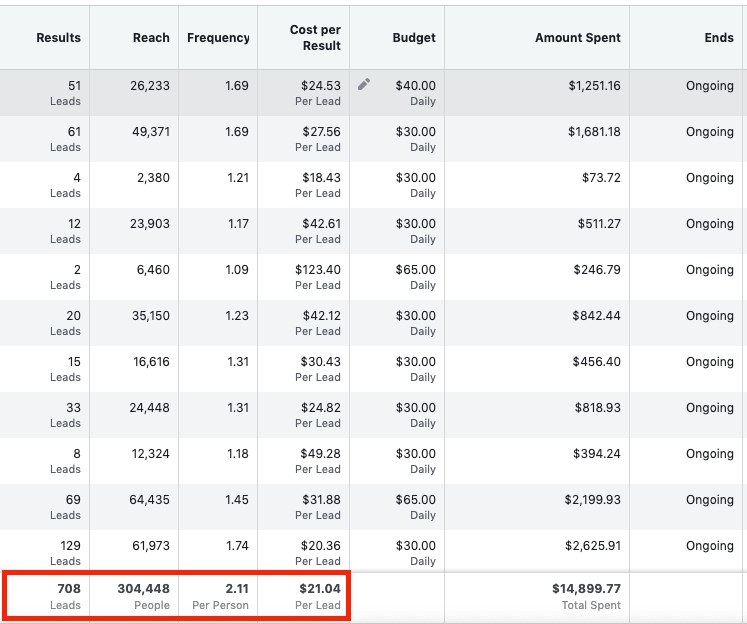 Professional Services Lead Generation ⭐️⭐️⭐️⭐️⭐️
Inside this campaign the goal was to get booked strategy calls. Previously their cost per booked call was just over $100. We added conditional logic to the campaigns to make sure only higher quality businesses were scheduling calls. Results = 708 leads at an average of $21/booked call!
Ready To Rip Through Your Sales Targets?
Book a free strategy call with us, we'd love to chat and see how we can help you get to the next level!