Let's Build Something
If you want a partner to help you run ads and drive marketing strategy to make your business succeed online, we're here to lend a helping hand.
It all starts with a rock solid plan for growth.
The Business Discovery Plan is what sets your business apart from your competition. We look under the hood at all details that will make or break your online store, before spending ad dollars. You get a item-by-item action checklist for growth. We help you implement it.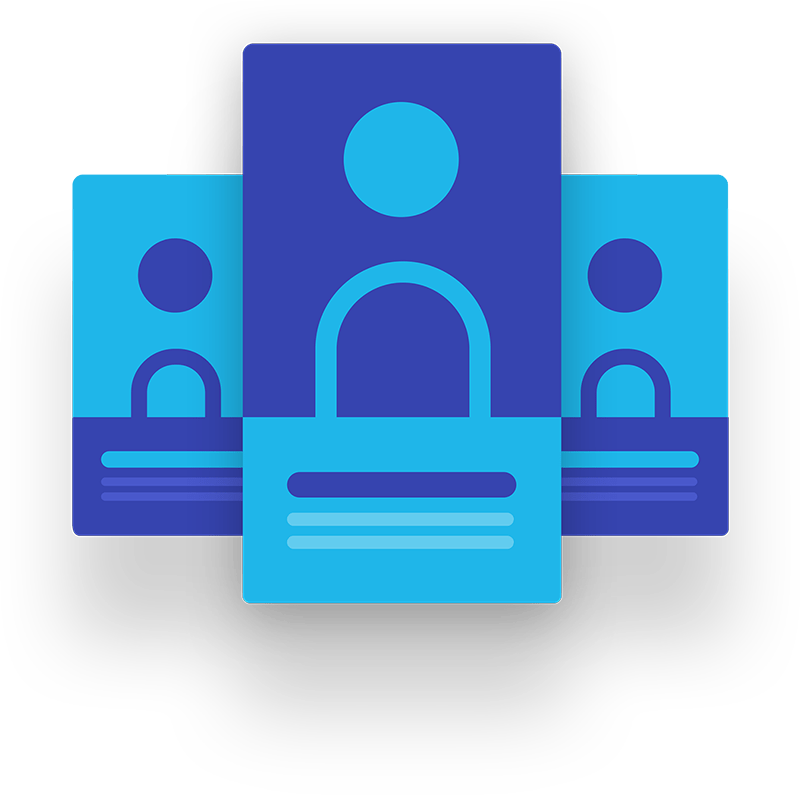 Pricing
We're one of few agencies that is upfront and lists our pricing…we're just that open. We believe you need data to make the decisions for your business, and we're here to provide it. 
Facebook/Instagram Ads

 

Google Search and Display Ads

YouTube Ads
Optimize Product Pages

Landing Pages that Convert

Best Apps + Upsells
Nurture and Follow Up
with
Capture Contact Information

 

Build a Relationship

Generate Extra Revenue
Pricing
We offer tiered pricing to grow as you grow. The first service with us is $2,000 per month + 15% of ad spend. Any additional services are $1,000 per month per service + 15% of ad spend.
For example, have us run your Facebook/Instagram ads and your Email Marketing to start, and later add YouTube ads when you're ready.
Ready for the whole shebang? Awesome, we cap our services at $5,000 per month + 15% of ad spend. Get everything at once, and grow even faster.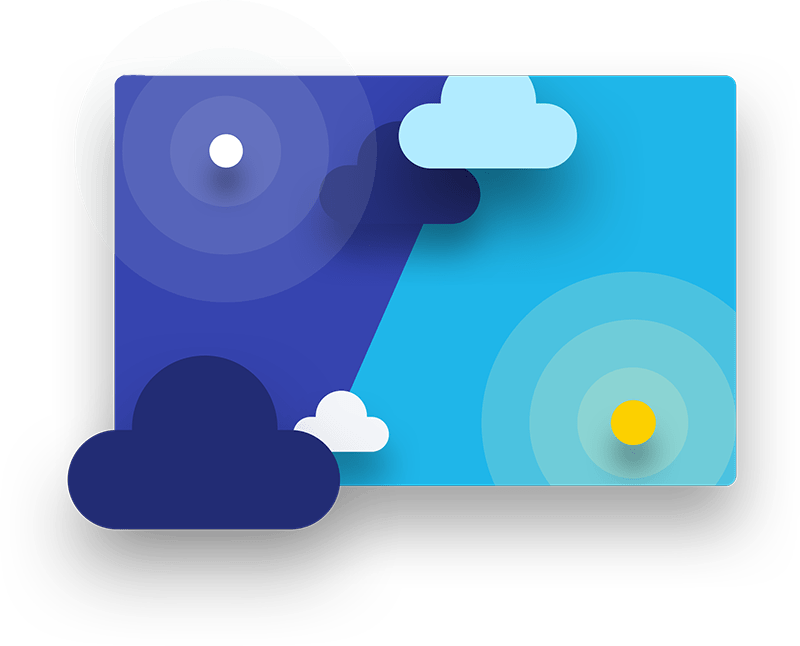 What about creative for the ads?  
We have a team for that! Our copywriters, graphic designers and videographers are here to help. Copy and graphics are included in your monthly fee, video filming and editing is on a per project basis. We'll work together on what you need so you know exactly what to organize and expect.
What our clients say…
We have clients going on 6 years, clients who come back, and clients who work with us on multiple businesses of theirs. We like them, and we'd say they like us, too!
"Our acquisition cost is spot on and we're dominating the market now thanks to Digital Hopper"
Russell N., Owner, MediSupps
"They are excellent in getting us exposure on Facebook and Instagram Ads and growing our company!"
Sean D., Owner, RedBeards Hot Sauce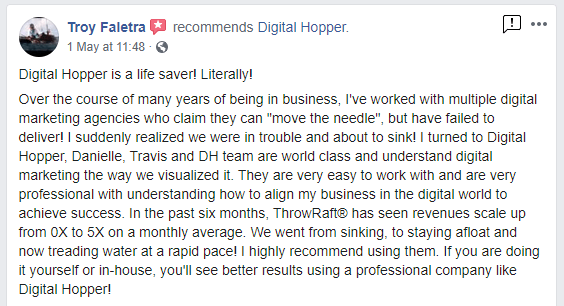 "You made me a believer!"
Troy Faletra, CEO & Inventor, ThrowRaft
Ready to rip through your sales targets?
Let's chat about your business, how we can help, and the exact steps to get you to the next level. Let's build something together. Book a free strategy call: